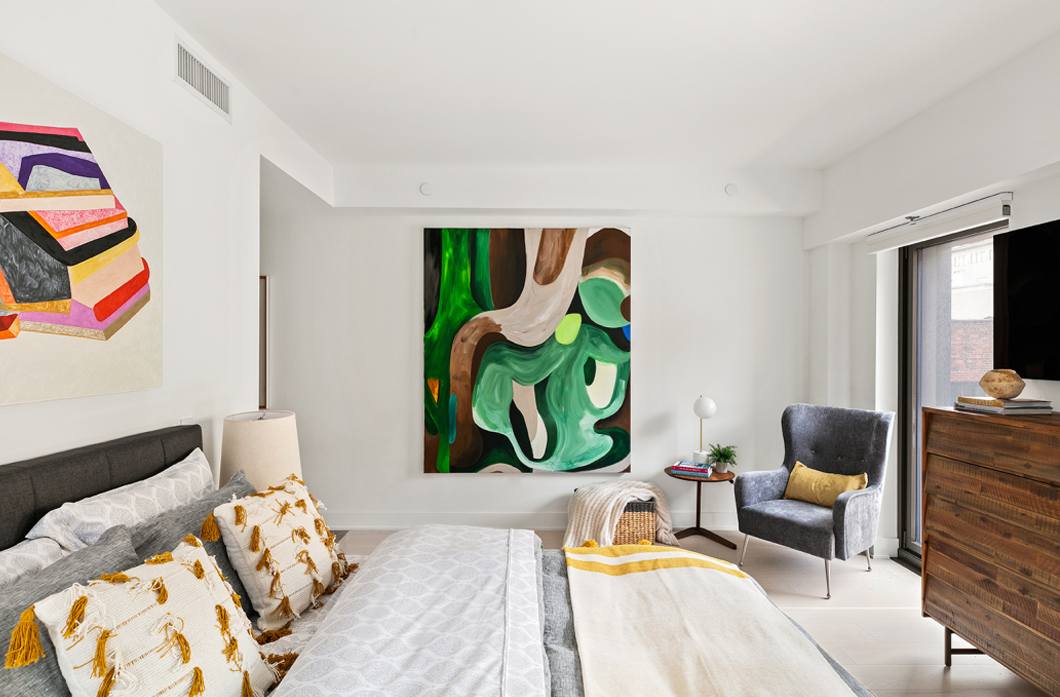 Gifting an original artwork is a sure way to impress anyone on your list, but the art world can be a confusing space to navigate. Our curators at Curina offer some tips on how to select and gift the perfect pieces for your friends and family.
Think about the recipient's style and taste
Do they love bold abstract paintings or real life figurative pieces? Finding out the type of art they're into is the first step to finding the perfect work to give. You could also use their favorite colors to filter out your options even further. Curina has an excellent filter and sort feature that can help you easily narrow down your choices based on style, size, color, prices and more. 
Think about where the art will be placed
Where do you think they'll put the piece--their home, office, or somewhere else? For someone who has a lot of space to work with, going for a big centerpiece like Kaaterskill Falls (See below)  is an excellent option. If they don't have much wall space, consider going with smaller pieces that have high impact, like Blue and Lavender on Dark Blue, A Tension Span, and I don't mind waiting for you in this heat wave, it's actually where I thrive.
Make a big impression with small works without breaking the bank
Gifting smaller pieces can give the recipient flexibility in terms of placement. Unlike a bigger work, small works can easily be added onto an existing gallery wall, corners, bedside tables and such. When in doubt, go small. Shop our Holiday Shop for small works all under $1000. 
Ship art to loved ones living far away
Do you have loved ones living far away and don't know how to send them art? Curina offers free shipping nationwide so you can gift pieces to loved ones on the other side of the country without hassle.
How about works that benefit a great cause?
A gift that gives back is one of the most fulfilling presents to give, and receive. Gifting an artwork that supports a cause has never been easier—check out Curina's Benefit Sale Collection where 20% of our proceeds go to MPJ Institute, a black trans led non-profit empowering and supporting black trans people.
When in doubt, rent!
Let's face it, even with our tips, it's hard to be sure if the piece you think is perfect for someone really is. While you can always get a gift card, a better idea might be to take advantage of Curina's flexibility and give a rental to that piece you love. If they agree, they can keep it forever. If not, they can swap it for something more their taste or return it, so you can't go wrong.