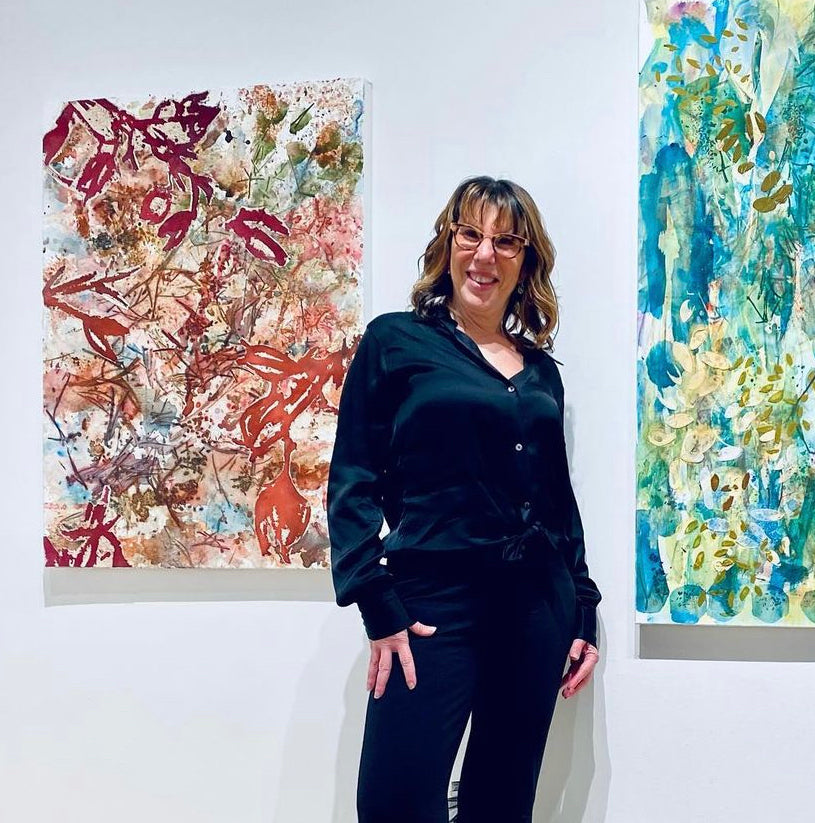 Tell us about yourself & how you became an artist
I have been drawing since I was 5 years old - my kindergarten teacher told my mom to take away my coloring books. I became an artist after I graduated from Parsons School of Design and continued making art.
What is your art addressing? What kind of message do you want to convey through your art?
Nature, life, the life cycle, the ordinary moments in time that become extraordinary when you notice them.
What kind of emotions do you want to stir in your audience?
Joy, insightful, happy
What is your creative process?
My work is process oriented. It first starts with seeing the outside world and bringing the photographs inside the studio. I then build layers with pattern and color. I pour paint, drip it onto the surface, using tape to create a grid pattern. Magic always playa a role. I need to become one with the painting. I never want to know what the painting will look like when I am done. I need the element of surprise.
3 words to describe yourself as an artist
inspired, substantial, enigmatic
3 words to describe your art
topographical, fecundity, fertile
Where / When / How do you get inspired?
On my morning walk, looking at the ever changing trees and sky.
What impact does living in New York have on you?
I think it is part of my energy, My work has a frenetic rhythm