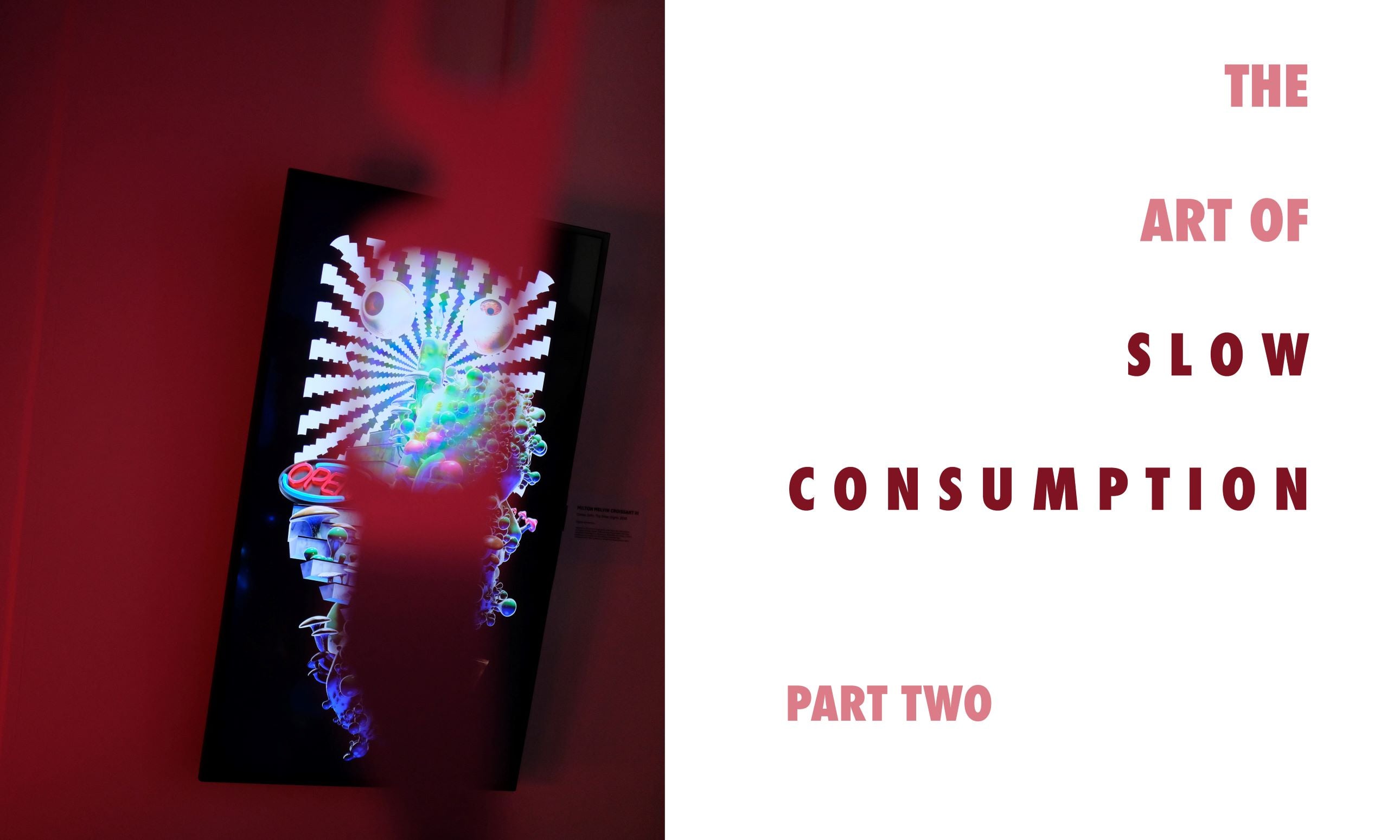 WHAT WOULD OUR FAVORITE ART GIRLS ON SCREEN DO?
APRIL 6, 2020
Tough times have always produced the most memorable of art movements. 
But what does it do for patrons of art? 
In this three-part series, Curina explores how COVID-19 and our stay at home can change the way we consume art - not merely by moving everything online but by giving us the time to ruminate, absorb, and reminisce on things. 
‍
2. Our Favorite Art Girls on TV: What would they do? 
3. Maximizing Social Media for Connection
‍
Sure, we were all happy for about two and a half days mindlessly binging TV shows. But what can you do to still feel like a creative, productive human being? 
Mind you, we don't mean replicating the exact things you have been doing before COVID-19. 
If anything, this is a good time to ponder what part of art you have always enjoyed. Was it the wine nights at gallery openings? The feeling of quietude at a museum's morning hours? Do you prefer reading and writing to process your thoughts about a painting, or would you rather enjoy the moment of viewing? 
Our goal  is to recognize these different tastes and to get creative with them. So here are a few (very subjective) suggestions for a vicarious life in art, inspired by your favorite art girls from TV.
‍
Oh, the one show that started all the other shows about girls trying to make it in the big city. 
Charlotte's contribution to this show was 50% the "gallery opening" montages where people seem to think girls dress up and meet cute guys. A truly old-school lady, Charlotte would definitely use this chance to catch up on
 

books. Check out

 

Curina's guide to online shopping for all kinds of art books

 

on part 1 of this series. 

 
While Charlotte didn't have this in the 90's and probably resorted to public libraries, now there are a mindblowing amount of resources online to teach yourself
art history.
If you'd feel more comfortable having a high school-style curriculum, try

 

Khan Academy's art history course. They are a nonprofit, so it's completely free but very comprehensive nonetheless. Personally, the narrators have a very soothing voice too which makes for perfect ASMR… 
Then there are the truly encyclopedic ones: the Met's famous

 

Heilbrunn Timeline of Art History

 

and this

 

Art History Resources page

 

compiled by Dr. Witcombe.
 On the opposite, maybe you want to teach yourself more production skills - visit

 

BRIC,

 

a nonprofit arts organization in Brooklyn Heights for online classes on video editing, photoshop, motion graphics, and more. They're all either free or under $20! 
Speaking of online resources...everyone is giving recommendations for
 

virtual museums and galleries

 

now, but which one is actually worth the click?

 

‍
Breaking the mold that art girls are type A is Abbi, a millennial art school kid and true chaotic good. 
The actual actress Abbi Jacobson has a podcast on WNYC called

 

Piece of Work

 

breaking down contemporary art.
While you're there, also check out shows like

 

Art+Radio.

 

The host of this show, Sioux Art Center, may not be well-known, but it's valuable for representing real voices of Native American artists. 
‍
In the veins of the show
 

Broad City

 

itself, mitigate the occasional depressing moments with the power of humor. 
The two gals at

 

White Pube

 

always get a bitter laugh out of me, and they are posting useful and relatable tips for young people in the arts. 
Ilana and Abbi would never miss a good
 

party. 
Nowadays

 

, a venue in Ridgewood, is streaming their DJ sets every single night. And it's not just sound either, they put their amazing tropical-themed interior space with flickering lights on video stream as well so it really feels like you're there. Similarly, check out

 

Pleasure Jams

 

or

 

House of Yes's virtual parties. 
The nonprofit

 

The Lot Radio

 

(also

 

https://www.instagram.com/thelotradio/) has been, and still is, putting on shows 24/7 hosted by independent musicians. 
And if you follow the art of drag, a lot of

 

New York drag queens

 

are doing photoshoots from their homes or putting on

 

shows online. We'll talk more about how to support artists through streaming on Instagram on Facebook in our next article. 
Marnie seems like the kind of girl to go on long
 

bike rides

 

around the city. After all, if you decided to endure these times in the city, might as well put its best resources to use - the amazing architecture and street art. Quieter streets also mean being able to have a "you moment" at those spots. Not without, of course, your handy sanitizer and gloves...
Check out iconic churches like Saint John The Divine or St. Patrick's (there are two Patricks each in midtown and East Village)
If you live in Brooklyn, venture a little further than usual to ride around the beautiful Evergreens Cemetery (the cemetery itself is closed, but the grounds are park on its own); Brooklyn Heights' Borough Hall area; the fairly new Domino Park in Williamsburg; the now famous murals in East Williamsburg and Bushwick...the possibilities are endless.
If your hamstrings start to hurt a bit from the pedalling (I'm telling you, citibikes are a lot heavier than you think) kick back and watch some

 

artsy movies. 
No film buff has not had a subscription to

 

Criterion Collection

 

that conveniently has a sale on discs right now. Hiroshi Teshigahara's film on the architect Gaudi, any of Michelangelo Antioni's but especially

 

Red Desert, Jean Cocteau's

 

Beauty and the Beast, or Godard's

 

Alphaville

 

all have great cinematography. But repeat after me - just don't watch

 

Rashomon.